Advisory Board
JAMSHED MISTRY
ADVISORY MEMBER
Experienced Counsel with a demonstrated history of working in the law practice industry. Skilled in various types of Litigation, International Law, Media and Entertainment law, Medico legal, Social and Public Interest causes , Service laws etc. Has qualified from the University of Mumbai- Bachelor of Commerce( H.R. College of Commerce &Economics); Bachelor of Laws (LL.B.)( Government Law College) & P.G. Diploma in Labour Laws and Labour Welfare ( Dr. Ambedkar College of Law ).Founder of the internationallegalalliance.com ( virtual global network of lawyers) . Member of the Bombay Bar Association, the Intellectual Property Rights Practitioners Association, Maximum Lawyer group and Associate member of the Canadian Bar Association (British Columbia branch ). Advisory board member of the Vancouver based South Asian Fashion Week and Vancouver International South Asian Film Festival .Life member of the following institutions- World Zoroastrian Chamber of Commerce , Indo Iranian Chamber of Commerce, International Centre Goa , the Ripon Club . Member of the Indo Canadian Business Chamber and the Knowledge Chamber of Commerce and Industry.
NEERAJ GROVER
ADVISORY MEMBER
Mr. Neeraj Grover was admitted to the Bar in 1999 after passing out his LL.B. from Campus Law Centre, Delhi University and has been extensively practicing in the field of Intellectual Property Laws, Civil and Criminal matters for past over 21 years before High Court of Delhi, various District Courts at Delhi and various other High Courts/District Courts. Mr. Neeraj Grover is also a Registered Patent Agent with the Office of Controller of Patents in India. Mr. Grover enjoys the unique distinction of being one of the very few renowned IP Practitioners in India who have practiced litigation in almost in all areas of law including Criminal Law (especially white collar & economic crimes), Commercial laws, General Civil Laws, Arbitrations, Banking Law, Writs, matters pertaining to Constitutional Law, Consumer Protection etc. in addition to Prosecution, criminal enforcement actions & Hardcore Litigation in the area of Intellectual Property Law including Trade Marks, Copyrights, Patents & Designs. Mr. Grover has extensive experience in conducting trials & evidences both in Civil & Criminal Proceedings in addition to Intellectual Property Laws. Such diverse experience gives Mr. Grover an edge over majority of IP practitioners who have limited their practice areas only to the field of Civil Litigation in Intellectual Property Law. Mr. Grover has to his credit over 100 reported/unreported judgments. Mr. Grover has also regularly briefed for appearances before various High Courts as Arguing Counsel by other law firms/lawyers. In addition, Mr. Grover has been regularly involved in public speaking on Intellectual Property Laws at Various Forums organized by FICCI; Delhi Police Specialized Training Centre; Police Training Centre and has even appeared on Television for panel discussions and is a distinguished member of Delhi High Court Bar Association. Mr. Grover is also a trained Mediator with SAMADHAN, the Delhi High Court Mediation & Conciliation Centre. Mr. Grover has been recognized as Leading Lawyer by Asia Law and also recognized as Recommended Lawyer by prestigious Legal 500.
IRAM MAJID
ADVISORY MEMBER
Ms. Iram Majid is an IMI certified and IIAM accredited Mediator and member, Chartered Institute of Arbitrators, London UK, and based in New Delhi, India. She is the Director of the Indian Institute of Arbitration and Mediation (IIAM). She is Executive Director of Asia Pacific Centre for Arbitration and Mediation (APCAM). She has undergone training in mediation from many reputable institutions, including Advance Mediation Programme on Negotiation in Harvard Law School, widely considered as the best legal education institution in the world, and Pepperdine University, California. She is a Co-founder and Secretary-General in the International Federation of Mediators in France. She is a lawyer and empaneled with Delhi Jal Board, DSIDC, and Delhi High court Legal Aid Cell. Iram has been empanelled with various institutions as a mediator, like in court-annexed mediation centre since 2009 - Samadhan, the Mediation and Conciliation Centre of the Delhi High Court, Indian Institute of Arbitration and Mediation, an arbitrator with Thailand Arbitration Centre, an arbitrator with Delhi International Arbitration Centre. She is also a Mediator with WIPO. She won BIAMAC top 10 mediators in Asia-Pacific Awards 2019. She participated in various seminars as a delegate and speaker, like Hong Kong, South Korea, Indonesia, Bangladesh, UAE, France, United States of America, United Kingdom, Tanzania, Morocco, etc. Iram is a member of Singapore International Arbitration Center, International Federation of Mediators, HKIAC, Indian Institute of Arbitration and Mediation, and CIArb UK. Ambassador in International Brazil Arbitration and Mediation Centre (IBRAMAC).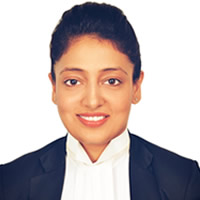 SHAMSHRAVISH REIN
ADVISORY MEMBER
Academically she is a Law graduate from C.C.S. University, India and enrolled as an Advocate with the Bar Council of Delhi. She has extensive experience in all practice areas within criminal law including criminal fraud, bail & parole matters, murder matters, rape matters, dacoity theft matters, cheque bounce offences etc. and has been regularly representing our clients before the Supreme Court of India and in the various High Courts of India and also in various District Courts of Delhi. Previously she was elected as a Member Executive in the Executive Committee of the Supreme Court Bar Association (SCBA), New Delhi, India. At present, she is elected as Joint Treasurer of the Supreme Court Bar Association (SCBA). She is also appoinetd as Amicus Curiae by the Supreme Court of India. In India, she is a Member of the Supreme Court Bar Association; the Delhi High Court Bar Association; and the New Delhi Bar Association. Internationally, she is a Member of the International Law Association, London, United Kingdom. She is a certified Mediator by Indian Institute of Corporate Affairs, Ministry of Corporate Affairs, Govt. of India. Presently she is • Advocate for Vishwa Yuvak Kendra, New Delhi. • Advisor to Moot Court Society, Amity University. • Counsel for Mission for Anath Development and Welfare Society. • Counsel for Delhi State Industrial and Infrastructure Development Corporation Limited (D.S.I.I.D.C.). • Counsel for Delhi Finance Corporation (D.F.C.). • Advocate for Delhi Sikh Gurudwara Management Committee (DSGMC). • Counsel for India Infrastructure Finance Company Ltd. (IIFCL) Formerly she was • Panel 'C' Advocate for Central Government for conducting litigation before the Supreme Court of India. • Panel Advocate for Jail Visiting Panel of Delhi High Court Legal Services Committee (D.H.C.L.S.C.). • Municipal Advocate of New Delhi Municipal Council for appearing before Delhi High Court / Central Administrative Tribunal / DERC / other authorities.
AMIT GEORGE
ADVISORY MEMBER
Dr. Amit George practices as an Advocate before the High Court of Delhi and the Supreme Court of India. He has appeared as an arguing counsel in various matters, before various Courts and statutory Tribunals, resulting in reported judgments in diverse areas of law. Dr. George also frequently appears before various arbitral tribunals in ad-hoc and institutional arbitrations, with a special focus and expertise in disputes arising out of infrastructure contracts. He has been appointed as an arbitrator on various occasions by the High Court of Delhi and the Delhi International Arbitration Centre. Dr. George is the author of the book titled 'Minority Rights in a Cosmopolitan World' [Media House: 2018], and frequently contributes opinion pieces and articles on issues of contemporary legal relevance. He has also held guest lectures at the National Law University, Delhi, the Jamia Millia Islamia, Delhi, the Jindal Global Law School, Sonipat and the Lal Bahadur Shastri National Academy of Administration, Mussoorie. Dr. George obtained the B.A., LL.B. (Hons.) degree from the National Academy of Legal Studies and Research (NALSAR), Hyderabad, and went on to secure an LL.M. (with Merit) degree from the University of London International Programmes with a specialization in International Dispute Resolution. He was awarded the degree of Ph.D. in Law by the National Law University, Delhi in the year 2015.
DEEPKARAN DALAL
ADVISORY MEMBER
Mr. Deepkaran is qualified as a Solicitor in England and Wales and is also an Advocate-on-Record based in New Delhi practicing in the areas of Commercial, Civil and Criminal Laws. He holds LLM in International Trade Law from Brunel University, England and did his LLB from Department of Laws Punjab University. His interests lie in the fields of Transportation & Logistics (Shipping, Aviation etc.) Insurance, Commodities, Banking, Fraud and Financial crimes etc. Mr. Deepkaran has been represented various State governments, the Union Government, PSU's before various courts and tribunals in a range of matters. He has also appeared in International Commercial Arbitration in London, Singapore etc.
SHALINEE FERNANDEZ
ADVISORY MEMBER
Shalinee Fernandez graduated with a law degree from the University of London in 1999 and from the University of New England, (New South Wales) Australia in 2020. She was admitted as an Advocate and Solicitor to the High Court of Malaya in October 2002. She has over 18 years of experience, 5 years of which was in private practice as a partner undertaking both litigation and corporate work in the areas of general civil litigation, employment matters, family law, banking, industrial relations, and corporate winding up proceedings. She spent the last 14 years as a corporate in-house legal counsel in the field of Information Communication & Technology as well as manufacturing. Key successes included negotiating large contracts with the Australian government including the GovNext-ICT in Western Australia and the Commonwealth Games 2018 in Brisbane, Australia. Her last role was based in Sydney and in Bangalore, as a Legal & Regulatory Counsel for OLA, an Indian ride-share company that launched globally into the ANZ market. She was a key member of the international launch team putting in place legal operations and processes and successfully obtained licenses and accreditations across each state in the Australian continent and New Zealand. She is now the Senior Legal Counsel Asia- Pacific for Ansell, an Australian multinational corporation which manufactures protective industrial and medical gloves and PPE worldwide and is part of the Ansell Global Legal team supporting Ansell's global operations and sourcing. She is also in the midst of completing her papers to get called as a Solicitor in the Supreme Court of New South Wales, Australia. Shalinee was named as the Top 50 Legal Falcons 2021 at the Lex Talk World Conference in Dubai, UAE on 7th and 8th April 2021 for her contribution to dynamically changing the legal landscape worldwide and for impactfully contributing to the global legal industry. Shalinee has been undertaking animal welfare work specifically on the rescue and rehabilitation of strays in Malaysia for the past 20 years and was involved in sponsorship for education for young children in Uganda. As a young lawyer she has also sat on the Legal Aid Management Panels and also was involved the Legal Aid Dock Brief Programs. Being a 3rd generation Indian in Malaysia, Shalinee has lived and spends a lot of her time in Delhi and has a very close affinity to India.
HIMANJALI GAUTAM
ADVISORY MEMBER
Ms. Gautam is an Advocate at the Supreme Court of India. She has been handling cases independently, since 2016 and had worked as Legal Counsel for various notable individuals and organizations including Zoom Developers. She has assisted senior Advocate Mr Pravin H. Parekh in giving legal opinions and representing leading organizations like Reliance Industries Ltd. and people at eminent positions including the President of India and former Chief Ministers. Apart from working as a lawyer under constitutional obligations, she has led various campaigns for the BJP in the 2019 Lok Sabha Elections and legal awareness initiatives in remote locations of Uttar Pradesh and Haryana. She has been President of Law Centre II, Faculty of Law, University of Delhi, and 'Best Student' Daulat Ram College for overall extraordinary performance in extra-curricular activities and academics. The proficiency extends to various other fields which assess her to be an enthusiastic chess player and a Femina Style Diva 2013 finalist. She has had an active involvement as a Speaker at various conferences and worked on Civil, Criminal, Revenue, Company Competition, Environment Law, and PIL cases. She has also authored several articles and appears frequently on various national news channels on issues of national importance.
ANUMITA SARKAR
ADVISORY MEMBER
Anumita Sarkar is an accomplished and passionate Lawyer and Editor, with over a decade of professional experience in handling legal issues, compliance, litigations, and content writing and editing. She has studied Sociology Honors at Miranda House College and is a Law graduate from Campus Law Centre, Faculty of Law, University of Delhi. She holds a Post-graduate Diploma in Mass Communication from Bhavan's Rajendra Prasad Institute of Communication & Management, Delhi Campus. After graduating from Law school, Anumita chose to practice law. She has worked with Law firms, a Chartered Accountant firm, and with a Senior Tax Counsel, and has specialized in income tax law, consumer matters, and cheque bounce cases. She has appeared before various District forums, Courts, Statutory Authorities, Income Tax Appellate Tribunal, Kolkata, and Delhi Bench. Anumita has worked with a leading LegalTech company, Lexplosion Solutions Pvt. Ltd., and has extensively worked on tax compliances. She also held a position as a Senior Content Editor at Wolters Kluwer India, Tax, Accounting & Legal Publishing & Digital Team. She is enrolled with the Bar Council of Delhi.
NIHARIKA SALAR
ADVISORY MEMBER
Ms. Niharika completed her LLM with specialization in Intellectual Property & Technology Law at the National University of Singapore after pursuing her BA LLB (Hons) from NUSRL Ranchi. During her time at NUS Singapore, she had the privilege of presenting her research at Hong Kong and Indonesia with respect to Brands and IP law in multiple jurisdictions. Apart from this she also had the opportunity to work with Prof Chalmers (Vice-Dean, Research, NUS Law) on his project on the legal and regulatory framework of various SEA countries with respect to their Covid-19 response where Ms. Salar was responsible for looking into India. Ms. Niharika Salar is currently working as an Assistant Professor at NALSAR, Hyderabad where she is responsible for co-teaching General Principles of IPR to 4th-year students.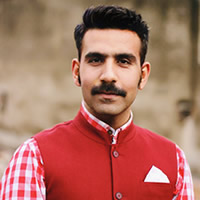 NIPUN BHATIA
ADVISORY MEMBER
Mr. Nipun Bhatia is President - Strategic Legal Management, at Legal League Consulting, India's first management consultant to the global legal industry. A qualified Lawyer and a Chartered Accountant, Nipun has been a pioneer in the area of law firm management and legal practice management. With over a decade of work experience, Nipun has been an integral force contributing to the evolution of legal fraternity, through initiatives aimed at growing Law Firms, Corporate Legal Departments, and the Legal Education sector. Nipun is an expert in the fields of Strategy Planning, Partnership Structuring, Business Development, Alliances, and Brand Strategy. Key areas of Nipun's practice comprise of facilitating mergers, acquisitions, alliances, and tie-ups among law firms in India, helping law firms and legal departments in structuring themselves (equity/partnership structures and recruitment planning). Nipun acts as a strategic advisor to Managing Partners, Partners, and Legal Practitioners in assisting them in planning about new and upcoming niche practice areas, professionalization of business support functions and bringing automation/technology into solutions. On the HR front, Nipun is a pioneer in Recruitment Planning, devising innovative HR Policies and Best Practices, Compensation Structuring, Designations and Career Progression Path. Grievance Handling and Conflict Resolution (among Partners, Management and Business Support Members) are fields he excels in. Reckoned as the voice guiding next-gen lawyers, Nipun is actively involved with law students in handholding and helping them towards making correct career choices. He is frequently invited by Universities and Law Schools from across the country to get involved with various initiatives like Guest Lectures, Student Counselling, and Workshops to help law students cope-up with career-related issues/stress. With a Post-Graduation Certificate Course in Indian & International Intellectual Property Rights from Indian Society of International Law (ISIL), Nipun is an IP-enthusiast and has assisted the top-most IP firms of the country, advising them on mergers/acquisitions, partnership structuring, strategy/business planning, compensation modelling, compensation benchmarking, implementation of IT solutions, HR solutions and conflict-resolution, brand enhancement and market positioning.
ABHINAV DESHWAL
ADVOCATE
Graduated from O. P. Jindal Global University, now a member of the Supreme Court & High Court Bar Association. He has had the opportunity to assist many Senior Counsels in various high-profile matters before the Hon'ble Supreme Court of India including the Ram Janmabhoomi / Ayodhya Matter, Amazon vs Future Retail. He has more than 5 years of post-qualification experience across a broad range of matters pertaining to Constitutional, Banking & Finance, Criminal, Civil, Arbitration & Consumer Laws.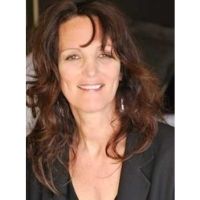 KATHLEEN RUANE LEEDY
ADVISORY MEMBER
It has been my pleasure to become a highly trained, experienced bi-coastal Mediator/Trainer/Consultant/Author and Advocate. Kathleen actively have mediated and coordinated a Mediation program in the courts in addition to my private practice. She specializes in high-conflict mediations with an above 95% agreement rate working in Central MA, Greater Boston, Tacoma/Seattle, Atlanta, GA, Des Moines, IA, and El Paso, TX. She was trained and added to the list of the AGO in MA as one of their Open Meetings Mediators, now in 2020 trained in mediation in Hawaii. In 2017 and 2018, Kathleen completed the Facilitator Training presented by the consulting firm 'Community at Work' located in San Francisco, CA, and training in Restorative Justice on both coasts which has been an honour and now my movement forward. In particular she mediates divorces with restraining orders in place, mentor new mediators, and teach "The 40 Hr. Basic Mediation Training" class that is required for a person to be able to mediate in the States. Kathleen have volunteered at Harvard to assist with their mediation role plays in their Negotiation program, and coached Massachusetts Institute of Technology (MIT) graduate students in the Negotiation and Conflict Management program. She speak at the colleges in regard to the skills of mediation and how they transfer to the soft skills often needed in life. In 2017, Kathleen completed 13 months of being the Courts and Training Coordinator in the Mediation Dept. at Family Services of Central Massachusetts (FSCM) in Worcester, MA overseeing five area courts, training mediators, and program developing. She coached students at Holy Cross College in mediation skills for their INADR mediation tournaments around the world, and was asked to judge the skills at several INADR law school mediation tournaments as well. Kathleen volunteered my time to mediate in Norfolk Probate court and others in the greater Boston area for MWI in Boston, MA, and Cape Mediation in Cape Cod, MA. She is now have been asked to speak on mediation on radio, podcasts, and webinars. Kathleen is a published author writing a chapter on Mediation in a book about divorce. Recently she successfully advocated for an Army soldier's medical leave ratings at Ft. Bliss, El Paso, TX. Kathleen is currently enjoying activities and making my home in Forest Hills, NY and El Paso, TX. It is my hope to work more in the collegiate arena in regard to Conflict Resolution, continue speaking, and continue to train mediators across the country and/or globally.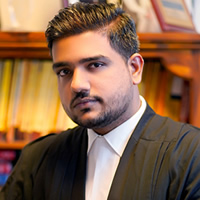 TARIQ KHAN
ADVISORY MEMBER
Skilled in international and domestic arbitrations, MSME disputes, writs, commercial, employment, insolvency, and bankruptcy laws. Represented some of the biggest global players in construction, supply, joint venture, oil & gas, infrastructure, and renewable energy space. Also, represented leading domestic players in high-stake project disputes involving issues relating to defective works, breach of contract, loss of profits, liquidated damages, prolongation, escalation, delay, indemnities, and illegal termination of the contract. Handled arbitrations under SIAC (Singapore International Arbitration Centre) Rules, ICC (International Chamber of Commerce) Rules, DIAC (Delhi International Arbitration Centre) Rules, ICA (Indian Council of Arbitration) Rules, etc. Experienced in handling arbitration-related litigation like the appointment of arbitrators, injunctions, interim reliefs, removal and substitution of arbitrators, challenging of arbitral awards, enforcement of awards, etc. in various courts of India. Youngest BW (Business World) Legal 40 under 40, 2020. Featured in Fortune 500 (India) magazine (Special Issue, 2017-2018) for authoring the best seller book 'On the Rise' published by Universal Law Publishing (an imprint of Lexis Nexis). Qualified to the conference round of Judge Advocate General, Indian Army. Frequently invited to speak in various law conferences and events by domestic bar associations, law schools, alternative dispute resolution centers amongst other organizations. Teaching arbitration as a guest faculty for the past six years in some of the prominent law schools of India. Have more than 50 publications to my credit in various journals, magazines , and popular legal news portals.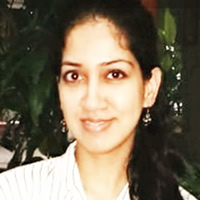 APOORVA THAKUR
ADVISORY MEMBER
Ms. Apoorva is a NET-qualified and BCI-licensed legal practitioner having 7 years of varied PQE, presently handling Litigation Advisory at Manish Kumar & Associates, a New Delhi-based law firm. Formerly served as part of Faculty at CLC (DU) and HILSR (Jamia Hamdard), Ms. Thakur is also the Concept-Head at LAWGYSTIX.
DR. MOHD OWAIS FAROOQUI
ADVISORY MEMBER
Dr Mohd Owais Farooqui is an Assistant Professor(permanent) in the School of Law, (HILSR), Jamia Hamdard University, New Delhi. Specialising in Air & Space Law and Comparative Constitutional Law. He has also devoted his energies to explore Aviation Law and Regulatory Challenges of Civil Unmanned Aircraft Systems or Drones. He completed his Ph.D. from Centre of Air & Space Law, NALSAR University of Law, Hyderabad. He has been formerly served in the Faculty of law, Jamia Millia Islamia Central University, New Delhi. He taught Law of Crimes and International law at UG and PG level, respectively. He has also served professionally in the field of law as an advocate in Burney and Co. Advocate and Legal Consultants, New Delhi.
NABEELA SIDDIQUI
ADVISORY MEMBER
Miss Nabeela Siddiqui is currently pursuing her doctoral studies. Prior to this, she has worked as a Research cum Teaching Assistant at National Law University, Jabalpur, and completed her Judicial Clerkship at National Green Tribunal, Principal Bench, New Delhi under Justice A.K. Goel (Chairman, NGT and retired Supreme Court Judge). She is an advisory and editorial board member for various legal forums and is an active member of the International Society of Therapeutic Jurisprudence (ISTJ). She was awarded the President of India, Dr. Shankar Dayal Sharma gold medal in 2018 for her masters in constitutional law, along with the Innes prize, the Carmicheal Prize, and the V. Suresham Memorial Award. She has delivered various pro bono lectures and her interests include constitutional law, philosophy, feminist jurisprudence, and religion.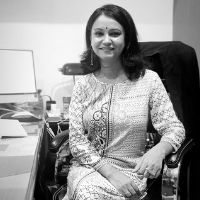 PRAGYA PARIJAT SINGH
ADVISORY MEMBER
Prof. Singh secured her B.A. and LL.B. degrees from the University of Delhi. She recently completed her LL.M. from the University of Cambridge. She has been a practicing Advocate at the Supreme Court of India as well as a panel counsel for Union of India. She has represented as a counsel in certain landmark cases like Decriminalization of Begging in Delhi (2018), Re- Inhuman Condition of 1382 Prisons in India (2018), Polavaram Dam Case (2017), T.N. Godavarman case on Forest Rights (2019) and Bandhua Mukti Morcha v. Union of India (2019), among others. She was also a Partner at Eunomia Law Associates and was also legal counsellor at Tihar-Delhi Prisons. She heads a Trust by the name Vidhivarenyam Foundation based in New Delhi which aims at increasing legal literacy in the nation. She has been the recipient of MHRD Central Sector Scholarship from 2008-2013 and was recently awarded with the Martlet Award for Personal Achievements by St. Edmunds College, University of Cambridge (2019-20). In her free time, she likes to travel, cook or conduct legal awareness campaigns across Delhi.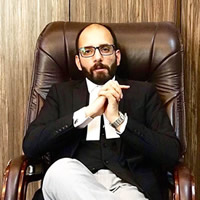 R H A SIKANDAR
ADVISORY MEMBER
Mr. Sikander is a practicing lawyer at the Supreme Court of India, High Court of Delhi, Delhi District Courts, and various tribunals. He regularly appears and argues in other High Courts and judicial fora across India. An alumnus of the Campus Law Centre, Faculty of Law, University of Delhi, his core areas of practice include criminal laws, economic offenses, cyber laws, counter-insurgency laws, food laws, wildlife laws, and women and child laws. He is also a law trainer and consultant for various organizations including the Wildlife Conservation Society - India (WCS) and the Innovative Change Collaborative Services Pvt. Ltd. (ICCSPL). On the academic front, he is an Adjunct Faculty at Lloyd Law College, Noida. He is regularly invited as a guest on many public forums to deliberate on various legal and allied topics.
ASHIMA MANDLA
ADVISORY MEMBER
Ms. Ashima is a revered Independent Practitioner primarily practicing in the Supreme Court of India and the High Court of Delhi. She is the former junior of Mr. K.T.S Tulsi, Senior Advocate and Member Parliament (Rajya Sabha ), and Mr. Vivek Tanka, Senior Advocate and Member Parliament(Rajya Sabha). She works with many institutions including the Legal and Human rights department of the Delhi Pradesh Congress Committee, Criminal Justice Society of India, National Student' Union Legal Aid Clinic and many more. She is an active and enthusiastic lawyer. Ms. Ashima, a criminal and constitutional lawyer by profession, is the legal mind behind the Criminal Law (Amendment), 2019 which sought gender-neutral rape laws advocating for the rights of all genders, especially transgender persons. The said Bill has introduced to the Rajya Sabha in July 2019 and is pending consideration. She also partly drafted the Protection from Lynching Bill, 2017 which too while its pendency in Rajya Sabha since December 2017 has now become a law adopted by the State of Rajasthan. Ms. Ashima has the experience of working with various noted Public Interest Litigations namely K.S.Puttaswamy v. Union of India (Right to Privacy Case); construction of foot-over-bridges in Delhi for safety under Article 21 (Abhishek Dutt v. NCT of Delhi); Rights of safari karamcharis (Abhishek Dutt v. NCT of Delhi); seeking criminal action for the manual scavenger deaths (Criminal Justice Society v. Union of India); seeking gender-neutral rape laws (Criminal Justice Society v. Union of India). At present, she is the lead counsel in the Food Security case pending before the Supreme Court seeking the pan-India establishment of Community Kitchens to combat hunger, malnutrition & starvation, and the deaths arising thereof. Furthermore, she is the Secretary of the Criminal Justice Society of India & the National Legal Head of the International Anti-Terrorism Movement.
ANUSHKA BHARDWAJ ARORA
ADVISORY MEMBER
Principal at ABA Law Offices, Advocate High courts & District Courts, speaker, Ram Jethmalani Academic Excellence Awardee (for overall outstanding performance). Ms. Anushka specializes in Intellectual Property Laws. Her forte lies in taking up challenging matters and litigation. Alongside IPR, she has dedicated her time into Commercial, Civil, Criminals matters and Arbitration. She has represented clients from leading Companies, Firms, and Individuals. Ms. Anushka's litigation experience is not only confined to National practice, but she has also trained-cum-interned at various law offices in Singapore. Ms. Anushka is a graduate of first class with distinction from Guru Gobind Singh IP University, Main Campus (BA. LL.B. (H) (2017), New Delhi and has earned her Master of Laws from the National University of Singapore (LL.M. IPR). She bears a multi-faceted personality. She has not only excelled in academics (top 5-10 in all years of law school, topped in final semester), has also won laurels and accolades in prestigious Moot Court Competitions including the Philip C. Jessup International Law Moot, Conferences and seminars (National & International). Ms. Anushka is also a member of the Philip C. Jessup Family, after winning the 3rd Best Advocate Award in the year 2017; She has also been called upon by the said organization to Judge the White & Case International rounds and National rounds since 2018. She has also judged other competitions and mentored teams. Ms. Anushka has demonstrated leadership skills by working for the welfare of the University students and society, by being at the principal positions in the University and Hostel Council including the president, Legal Aid Society, the Indraprastha Law Society, Vice President at the Young Lawyers Division of Indian National Association of Legal Professionals, member at the Delhi High Court, etc. Ms. Anushka has also written numerous research papers on topics ranging from IP laws, social welfare laws, International Laws, etc. and was even invited to present her research on transgender at Ghent University, Belgium.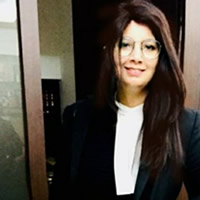 SANYA ARORA
ADVISORY MEMBER
"Sanya is an Independent Advocate practising in Courts & Tribunals across Delhi/NCR for over two years. She has experience in civil & commercial litigation, IPR, consumer, arbitration & cheque dishonour matters. She has also handled matters pertaining to sexual harassment at workplace, domestic violence & cruelty. At present, she represents the members of DLF RWA in an SLP(Civil) pending at the Hon'ble Supreme Court of India. Being a first-generation lawyer, she realized that, contrary to her apprehensions, her initial struggle in litigation was not attributed to her lack of legal knowledge but was consequential to a heady, chaotic mix of her ignorance of the Modus Operandi of various Courts/Tribunals, lack of mentorship and her inability to prepare case files for a hearing which she eventually learned through experience. Out of her experience, she ideated and co-developed an online course on "Litigation Basics" to encourage & help the upcoming generation of litigators. She has successfully taught this course to over hundreds of learners including but not limited to law students, graduates, legal professionals, international practitioners, academicians & police personnel. She is driven to enable free & fair access to legal education which, in her opinion, eventually leads to free & fair access to justice. In pursuit of her goals, she has collaborated with Lawctopus Law School, where she is working towards creating and delivering more such online legal courses in a manner that would equip the learners with the requisite skill-set to become practice-ready. She also coordinates with legal practitioners in various practice areas and facilitates workshops, masterclasses & webinars with them to enhance access to quality legal education for everyone who wishes to learn regardless of the law college or background they come from. Recently, she organized & facilitated a free workshop on drafting Bail Applications with Adv. Ashima Mandla as a part of Lawctopus' 'Justice Education' series. Being an avid supporter of women's rights, she is the Presiding Officer of the Internal Complaints Committee at Lawctopus, where she ensures a safe & healthy work environment for everyone in accordance with POSH rules & regulations. She also conducts and organizes frequent gender sensitization workshops/sessions to spread awareness, bring about change at the grassroot level, pitch and implement effective Non-Discrimination & Anti-Harassment Policies at workplace. She completed her LLB (3 years) from Department of Laws, Panjab University, Chandigarh in 2018. She holds an Honours Degree in Political Science from Lady Shri Ram College for Women, Delhi University."