Editorial Board
MALLIKA GHUMAN
SENIOR EDITOR
Mallika is a final year law student with sociology majors who has interned at law offices of various Advocates in the High Court of Punjab and Haryana. I have also interned at Mediation Centre of Punjab and Haryana High Court as well as the Punjab State Information Commission. My experience has made me realise the need to speak up for those who cannot speak for themselves. I am highly driven by a quote by Edward Everett Hale- "I cannot do everything but I can do something."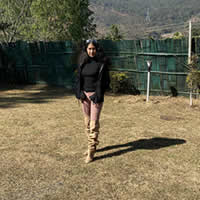 PARINAAZ SOOD
ASSOCIATE EDITOR
Parinaaz Sood is a 3rd Year BBA.LL.B. student at Army Law College, Pune. She has interned at various law firms in Delhi which include Dua Associates. She believes that justice is served to and for those who fight for the same. Her areas of interest are Corporate Law, Intellectual Property Rights, and Criminal Law. Her main aim in pursuing law is to work for animal welfare and serve justice for them. She is also a sportsperson who is a Zonal Level Swimmer and Nationals in Basketball. Her hobbies apart from the above-mentioned include - Playing Guitar, Debating, Gymming and Reading Non-Fiction. Lastly, Parinaaz truly believes in the words of Isaiah Berlin," Freedom for the wolves has often meant death to the sheep".
YUMNA CHAND
ASSOCIATE EDITOR
Yumna Chand is a 5 th -year B.A.LL.B student enrolled in JIMS, School Of Law, Affiliated to Guru Gobind Singh Indraprastha University. She is the Editor at Kartavyam. She is an avid researcher and previously done many legal and researching internships in the areas like Civil & Criminal Litigation, Matrimonial Disputes, Cyber Space with AI and Intellectual Property Rights. She has co-authored in various research paper presentations in National Law Universities like HPNLU and UILS Chandigarh working on the areas like Scope of Unifrom Civil Code in India, Relationship of Cyber Laws with IPR, Origin of Space laws, Ambedkar's Vision on women empowerment and Laws pertaining to the complaint regarding the harassment at workplace and analysing The Sexual Harassment of Women at Workplace (Prevention, Prohibition and Redressal) Act, 2013. She is a Core Legal Aid Committee member in her college and performed various legal aid drives and street plays to reach out the people who are deprived of knowing their fundamental rights and how they can access to justice in a minimalistic manner. Currently, she is working on the research project on "Human Experimentation In Medicine" & "Cyber Terrorism: a comparative study among different jurisdictions".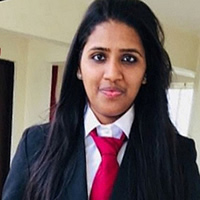 AMY RUBY PAUL
ASSOCIATE EDITOR
Amy Ruby Paul is a law student (BBA. LLB) at Symbiosis Law School, Hyderabad who has interned at several NGOs including CRY ( Child Rights and You ). She was an active member of the Centre For Gender Sensitization at Symbiosis Law School, Hyderabad. She has written various research papers and articles and was awarded Best presenter at the National Conference on Criminal Justice System in India, organized by Geeta Institute Of Law, Delhi. Also, she has participated and won prizes in several other conferences, debates, and competitions. she is an avid researcher and her prime areas of Interest include, Criminal law, Human Rights, Constitutional Law, Rights of Transgenders, Child Rights, Women's Rights, and Men's Rights. She is also exceptionally skilled in Public Speaking, Motivational Speaking, counseling, and Debating. As illuminated by her Revolutionary Shepherd, she believes in and lives her life manifesting the verse "Each of you should use whatever gift you have received to serve others, as faithful stewards of God's grace in its various forms".
JAYA BAJPAI
ASSOCIATE EDITOR
Jaya is a final year student at Amity Law School, Noida pursuing the course of B.A.LLB (Honours) with specialization in Intellectual Property Rights. She is an avid reader and researcher and holds publications to her name too. She is extremely intrigued and interested in Criminal Law along with IPR and Family law. She aims to put her best to uplift the women in society and work for comprehensive development.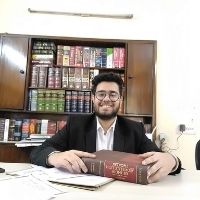 SAHIL MALHOTRA
ASSOCIATE EDITOR
Sahil Malhotra is final year BBA LLB Hons. student at CPJ College of Higher Studies and School of Law, Guru Gobind Singh Indraprastha University. He is connected with various NGOs like CRY, Helpage Association, The Robin Hood Army etc. and believes in bringing a positive change in the society. He has interned with prominent lawyers and various organization like Delhi State Legal Services Authority, State Legal Services Authority Chandigarh, Rajasthan State Legal Services Authority etc. His core areas are criminal law, alternative dispute resolution, corporate and contract laws. He aspires to serve the society and contribute his part to make world more beautiful place as Mahatma Gandhi quoted "Be the change you wish to see in the world."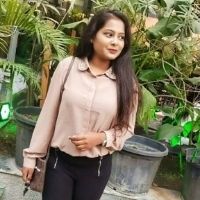 RENU PATOLE
ASSOCIATE EDITOR
Learning and gaining knowledge has zero boundaries which this foundation has taught me with helping others. "Legal Aid" appears like more than a social help, she is happily, surrounded by skilled people who are like a family. Renu is pursuing my BA.LLB (Third Year) from DAVV University Indore, MP. Her primary aim is to conduct comprehensible data and methodically research data to determine the answer to a legal question concerning time and acknowledge that it is searched in all the appropriate sources, with working on legal content by articles and blogs. Being part of "Kartavyam", enlightens her from growing individually to growing with everyone.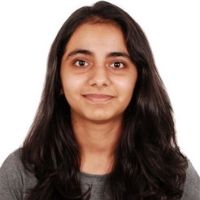 DISHA MALKANI
ASSOCIATE EDITOR
Disha is a third-year student at Symbiosis Law School, Hyderabad. As a young lawyer and a concerned citizen, she is intrigued and motivated towards working on the grassroots level in order to understand the impact of over-arching laws and public policy decisions on our society. She has interned with various NGOs such as WWF and the Consumer Guidance Society of India as well as senior advocates, law firms and Journals such as DSK Legal and Alexis Journal of Public Policy. She is a hardworking and goal-oriented student as well as a capable researcher and writer. Her core areas of focus are constitutional law, criminal law, environmental laws and public policy.
ABHIJATYA SHARMA
ASSOCIATE EDITOR
Abhijatya sharma in 4th Year BBA. LLB student at Chandigarh University. He has interned under various lawyers in Gurgaon. My areas of interest are Corporate Law and Taxation law. I believe luck can be created by hard work. He is a national medallist for continuous 3 years in the speed skating championship and have been selected for worlds and Asian games trials. My hobbies are listening to music, professional cycling, cooking, and reading about history."
VAISHALI GANGARADDI
ASSOCIATE EDITOR
Vaishali Gangaraddi is a 3rd year student pursuing BA LLB (Hons.) For Christ University, Bangalore. She is immensely interested in corporate, contract, and technology laws. She has interned with various reputed advocates and have been a core gender studies committee member in my college. Vaishali strongly believe in uplifting marginalized genders of our society.
POOJA SHARMA
ASSOCIATE EDITOR
Pooja Sharma is a final year law student pursuing BBA LLB from Guru Gobind Singh Indraprastha University. She has previously interned at law offices of various advocates where she was engaged in drafting and legal research. Have been involved in debates, mock trials, client counselling and much more. She is an enthusiast and a positivist. Pooja believe in bringing a change to the position of women in the society and my driving force is M K Gandhi's quote that says 'Be the change you wish to see'.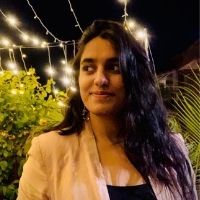 KANAK PUROHIT
ASSOCIATE EDITOR
Kanak is a law student at O.P Jindal Global University. Always have been passionate about serving back to the community in any way that she can. She has her blog and an Instagram page through which I try to help people and share her views on life. When she is not busy with assignments, classes, and internships, Kanak loves dancing, reading, or writing.
KHUSHBOO GARG
ASSOCIATE EDITOR
Khushboo Garg is a proactive and result-oriented law enthusiast with a decent track record of handling multiple assignments ranging from legal research, assisting high court advocates, and interning in Law Firms. She is a firm believer in teamwork and holds a keen interest in Legal Research, Corporate Laws, and Criminal Laws. Apart from this, art is an ardent area of interest.
HITIKA GUPTA
ASSOCIATE EDITOR
Hitika Gupta is currently pursuing BBA LLB Hons. After working as a content writer, legal researcher and online teacher, she is really looking forward to be an editor. Always willing to work for socio legal causes and will be glad if Hitika can make even a bit difference. Making efforts to become a better version of myself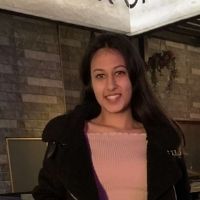 HARSHITA JAIN
ASSOCIATE EDITOR
Harshita is pursuing BA.LLB 5-year course from Maharaja Agrasen Institute of Management Studies. She is currently enrolled in her 3rd year. She is a firm believer in teamwork and holds a keen interest in Legal Research, Corporate Laws, family law, etc. She has a strong belief in uplifting the marginalized genders in the society and making laws which equally favour all the genders in the society. She has interned under various firms and has participated in a number MUNs and client counselling. Being part of Kartavyam group, enlightens her growth alongside everyone.
AKASH DATTA
ASSOCIATE EDITOR
I am Akash Datta, Second Year Student of Law, BALLB in Vivekananda Institute of Professional Studies, New Delhi. I was born and brought up in Visakhapatnam, Andhra Pradesh and currently reside in Gurgaon, Haryana. When not busy I like to go out for a spin on my cycle or do gardening, i really love plants. I wish to gain experience as a Lawyer in Public Policy and Governance and further into the academic field to someday become a Professor in Law.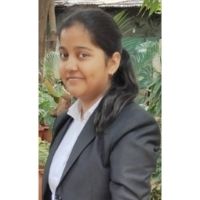 AVIDHA TIWARI
ASSOCIATE EDITOR
I'm Avidha Tiwari pursuing BA.LLB 5 Year Course from Bharti Vidyapeeth New Law College, Pune. I am currently in my 2nd Year. My area of interest is Family Law and Constitutional Law. I love research work and I did many internships in that area. I want to become judge in future.
SANSKAR MEENA
ASSOCIATE EDITOR
Sanskar Meena is a first-year law student at Rajiv Gandhi National University of Law, Patiala currently pursuing B.A.LLB (Hons.) course. He is working as a member of the editorial team of the Think India Foundation and is at a similar post in interesting laws as well. He initially belongs to science (PCB) background and thus, possess a variety of knowledge of the different concerning subjects. He has keen interest in the field of corporate laws and Contract laws. He is amazingly active and Bright-eyed person and makes continuous attempts to bring perfection in his work by revising and revisiting his mistakes. He strongly believes that, "Make Mistakes, Learn from Them and Move On."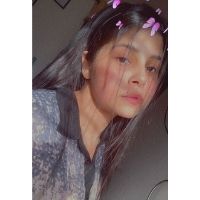 URVASHI SINGH
ASSOCIATE EDITOR
A lawyer to be. Currently in 4th semester. My life revolves around Law literature and books and Imperfectly empowering women. Animal Welfare and social work on priority. My daily motivation is Every day I can present something new on the table.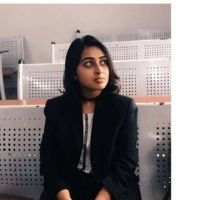 DEBASRITA CHOUDHURY
ASSOCIATE EDITOR
Debasrita Choudhury is a Fourth-year law student at KLE Law College, Bangalore. Like every other child with a zeal for social work, she grew up wanting to be the change she wants to see in the world. A deep interest in academia and literature aside, she spends her time writing, be it research papers or non-academic content. Vigilante justice seemed unfeasible, so expending efforts in legal change it is.
AKANKSHA GHATGE
ASSOCIATE EDITOR
Akanksha Ghatge is a 5th year BA LLB student at SCLC, Pune. She has interned under various lawyers in Pune. She is immensely interested in legal research, corporate laws and criminal laws. Animal welfare is one of her aims. To raise human perceptions of the moral status of animals by recognising animals as sentient beings. Lastly, Akanksha truly believes in the words of William O. Douglas,"The liberties of none are safe unless the liberties of all are protected."
BHAWNA SINGH
ASSOCIATE EDITOR
My name is Bhawna Singh. I am currently pursuing BA.LLB from Mody University, Rajasthan. I have done my previous internship in the field of constitutional law. I have also been a part of RSIS conference and have also presented paper in the one-day national seminar on Women Empowerment. In addition to this I have also participated in MUNs. My areas of interest are constitutional law, criminal law, family law. Apart from all of this I have reading as my hobby.
SAIMA FIRDOUS
ASSOCIATE EDITOR
Saima is a student of law, charting her dream in a Law college in Noida but her heart sings of her home — the quaint city of Patna, Bihar. Currently she is in her 8th semester of BALLB. She is deeply committed to her love of reading new things and expanding her horizons. Mistress of a commendable work ethic, Saima wins hearts by her seemingly effortless communication skills. Observation— her method of draining the weight of social drawbacks clawing at her observant awareness. She has presented her paper on IPR at National conferences and seminars. She has interned under the advocates of Supreme Court and Patna High Court.
SIYA SINGH
ASSOCIATE EDITOR
Siya is a first-year law student. She is an avid reader and takes interest in writing, as well, and is now using these skills for research. She wishes to make this world a better place for the others. Siya joined Kartavyam in a bid to understand and alleviate the problems of the lesser fortunate. She is also learning the basics of American Sign Language for the same reason. She is the daughter of a serving officer in the Indian Navy and has lived in many different parts of the country which has given her unique experiences, and made her adaptable as well as adept at creating good inter personal relationships with people. She is eager to learn new skills in her time at Kartavyam.
AJAY SAROHA
ASSOCIATE EDITOR
I'm a 3rd year law student pursuing BA.LLB (H) from Amity law school, Mumbai. I'm specifically interested in constitutional law and human rights. I've also written a few articles on various human rights issues. I believe, getting people aquatinted with law is as important as delivering them justice. I strongly support a quote by Alexander Hamilton, that, ''if you don't stand for something, you'll fall for anything''