Media Board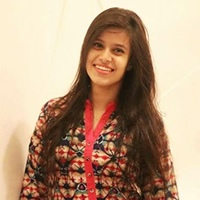 DIVYANI RAGHAV
MEDIA BOARD MEMBER
An experienced media professional with a demonstrated history of work in Journalism, Public Relations, and Events Management. Skilled in content creation, covering stories, celebrity interviews, event planning, content management, business development, etc. A person with strong storytelling skills holding a bachelor's degree in Journalism and Mass Communication and pursuing master's in the same field.
JASPREET KAUR
MEMBER
Jaspreet Kaur is an Indian based advocate, currently based in Washington DC pursuing her LL.M in International Legal studies with two majors, International Human Rights and International Dispute resolution from Washington College of Law, American University, D.C. Jaspreet has experience working with Project on the elimination of prison rape in Washington DC, and also under advocates as researchers for petitions related to Migrants and LGBTQ, also in India, she has worked with the International organization, Common Wealth Human Rights Initiative, Prison reform, West Bengal Kolkata, where she has made a valuable contribution by her active participation with High Court Legal services committee of the High Court of Calcutta. She is US representative of BSM Legal advisors and Secretary of the US division of Indian National Association of Legal Professionals (INALP) and currently working as a Dean fellow at the Center for Human Rights and Humanitarian Law at American University. She is also one-board as project director for WCL-IRAP, an International refugee assistance project. She is actively engaged in various projects addressing violations of human rights nationally and internationally and has been regularly invited by the World Bank and ILI for many important conferences and events.
NIKITA MISHRA
MEDIA BOARD MEMBER
Nikita Mishra holds her post-graduation degree in journalism from the Indian Institute of Mass Communication, Delhi, and English Hons. from Jamia Millia Islamia. Besides that, she has done her graduation in Political Science Hons. from Ramjas College, University of Delhi. She currently works as a Content Writer and Editor for an organization as well as a Freelancer.
KRIPA ALAG
MEDIA BOARD MEMBER
Kripa alag,is a student of Institute Of Chartered Accountants Of India, cleared foundation, at intermediate level and she is also studying B.COM (H) from School Of Open Learning (SOL), University Of Delhi (DU), New Delhi, The Bachelor of Commerce with Honours B.Com (Hons) degree completed 2nd year currently in 3rd year (2019-2021). I am also a self-taught graphic designer and explore the work of fine art. She constantly explores various disciplines to broaden my own artistic pursuits, integrating a fine art background with design studies and illustration. My current areas of interest and exploration are my human-centered design and branding. She always begins projects by thoroughly researching and then developing my ideas through creative thinking. Skilled freelance graphic designer with over two of experience in the field. Dedicated to staying up-to-date on new techniques and procedures related to graphic design. She has gained experience by working with some business start-ups and I've also worked on some music video projects. Excel at identifying problems and finding various solutions to fix the issue. Work well in a fast-paced and ever-changing environment. Self-discipline ensures her to finishes her work on time no matter how many projects she is working on. A creative thinker is able to come up with unique, clever ideas. Kripa is a person who selflessly loves to help others and give back to society. She relieved the Pramerica Spirit of Community Award, Bronze. Good Life Campaign, Certificate of Merit, 8th position in the Cross-Country Run for cancer.
MEGRATH DINOLD
MEDIA BOARD MEMBER
Megrath Dinold is an IT Student who has completed his higher–secondary education and Studying "Bachelor of Computer Application with Big Data Machine Learning" in Krupanidhi Degree College (2019-2022) Bangalore Karnataka, India. He has attended different training in the field of Information Technology and has gained relevant skills in Programming, Designing, Editing, and Ethical hacking. And he is looking forward to gain more knowledge by working in the IT industry. He is a Certified Microsoft technology Associate in "Security Fundamentals" and gained skills in Security Analysis. He had Self-learned and gained Skills in Graphic Designing, web designing, 3D Animation, and Video Editing and love working in it, which he enjoys. His current area of interest is in developing Machine Learning Models and Cyber Security in which he is so eager for. He is very eager to work as an intern with our Media team in Kartavayam Organization.
SHALINI SHEKHAWAT
MEDIA BOARD MEMBER
Shalini Shekhawat is a student of National Institute of Technology, Hamirpur, Himachal Pradesh, pursuing B. TECH in Electrical Engineering (2019-2023), and a true MGPIAN , is a self-taught graphic designer and loves exploring new domains in field of science and art. She constantly explores various domains to broaden her own artistic pursuits. And her current areas of interest and exploration are graphic designing and web development through combination of creative thinking and research. Skilled freelance graphic designer with a year of experience in the field, who selflessly loves to help others and aware the wrong mentality of society. She stays up-to-date in new techniques in graphic designing. According to her, she excels at identifying problems and finding various solutions to fix the issues and can manage things well in ever-changing environment. Self- confidence inspires her to finish her work well on time no matter how many projects she is working on that particular moment. Current she is working on a website development to help COVID affected poor people.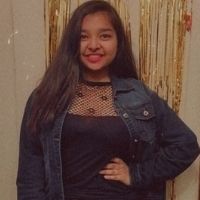 DEISHA GUPTA
MEDIA BOARD MEMBER
Deisha Gupta is pursuing BBA, from Meera Bai Institute of Technology, GGSIPU. She is a self-taught Graphics Designer and is keenly interested in Political and Economic Research apart from the domain of what she is pursuing. Currently, she is working with NGO like Helping Hand International and company like YantroMitra Pvt. Ltd., and previously she has worked with many NGO's and Political Party like Aam Aadmi Party. Because of her keen interest in Political and Economic Research she is currently working with Anti Corona Task Force and, has worked with Aam Aadmi party and Centre of Policy Research & Governance for the same. Apart from this her areas of interest includes Music (Guitar and Piano), Mathematics and Pen Sketching.