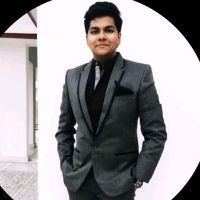 DIPANKAR SINGH
ADVOCATE
Dipankar is a Practicing lawyer based in Delhi. Active dealings in legal matters ranging from SARFAESI, Bankruptcy laws, Negotiable Instruments, Land Acquisition, Commercial Arbitration to White Collar Crimes. One of the fortunate ones to work as a judicial intern under the esteemed guidance of Hon'ble Justice Mr Ashok Bhushan during academic days. Certified by Leiden University, Netherlands in International Arbitration Disputes. Extended accomplishments include Certification in Advanced Civil Practice and Procedure from Indian Law Society, Pune. Active member in LCIA, ICC, ICCA, CIArb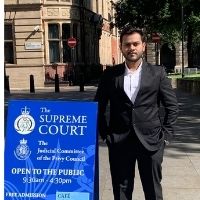 HIMANSHU GAVIT
ADVOCATE
"The eye of opportunity sees a way to win" After completing LL.M from the University of East London in the year 2019, with masters in International Criminal Law, International law, Human Rights and Advocacy, Himanshu walked his way from Practicing with a Senior Counsel and eventually working Independently. Holding a specialization of Criminal Law, he is currently Practicing as a Criminal Defence Lawyer in Sessions & Trial Courts alongside with the Appellate Court. He has been noted except for his formidable art of Cross examinations, legal skills and for his ability to see opportunity for achieving successful outcomes, where others find nothing but roadblocks. He has also been a part of Practicing Counsels at the Supreme Court of England and Wales during his masters in the United Kingdom. Himanshu also works pro-bono as a part of community & social service to the helpless litigants and is open to support and guide the young budding generations of Lawyers in our Country and worldwide.
MALLIKA GHUMAN
SENIOR EDITOR AND MEMBER
Mallika is a final year law student with sociology majors who has interned at law offices of various Advocates in the High Court of Punjab and Haryana. I have also interned at Mediation Centre of Punjab and Haryana High Court as well as the Punjab State Information Commission. My experience has made me realise the need to speak up for those who cannot speak for themselves. I am highly driven by a quote by Edward Everett Hale- "I cannot do everything but I can do something."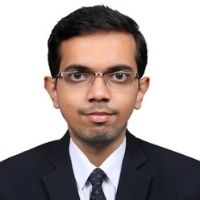 MANAN JAGNANI
CA AND ADVOCATE
Manan has recently completed his Master's in Law from Queen Mary, University of London, UK. During his Master's, he was one of the few Student Advisors at "qLegal" (Pro bono legal advice center) at Centre for Commercial Law Studies, Queen Mary University that provided free legal advice to entrepreneurs, clients, and start-ups and solved their commercial issues. Moreover, he is currently associated with NISAU UK (Oldest and Largest student organization in the United Kingdom for Indian Students) as their Co-Head of Policy Making. Manan holds a diverse educational and professional background. Apart from being a Law graduate from the University of Mumbai, he is a qualified Chartered Accountant (CA), Commerce Graduate from HR College -Mumbai and has completed the Executive stage of the Company Secretary course.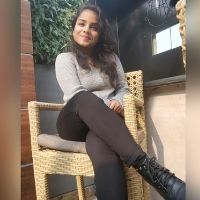 DEEPANSHI SINGHAL
ADVOCATE
Young Delhi-based lawyer committed to social causes; possessing skills of leadership and dispute-resolution, along with good PR abilities and strength of empathetic counselling. Passionate about contributing to a better world! Currently Running a Delhi Based NGO "WE THE MANAV"
YUMNA CHAND
HR HEAD - MANAGEMENT BOARD
Yumna Chand is an Advocate. She is the Editor at Kartavyam. She is an avid researcher and previously done many legal and researching internships in the areas like Civil & Criminal Litigation, Matrimonial Disputes, Cyber Space with AI and Intellectual Property Rights. She has co-authored in various research paper presentations in National Law Universities like HPNLU and UILS Chandigarh working on the areas like Scope of Unifrom Civil Code in India, Relationship of Cyber Laws with IPR, Origin of Space laws, Ambedkar's Vision on women empowerment and Laws pertaining to the complaint regarding the harassment at workplace and analysing The Sexual Harassment of Women at Workplace (Prevention, Prohibition and Redressal) Act, 2013. She is a Core Legal Aid Committee member in her college and performed various legal aid drives and street plays to reach out the people who are deprived of knowing their fundamental rights and how they can access to justice in a minimalistic manner. Currently, she is working on the research project on "Human Experimentation In Medicine" & "Cyber Terrorism: a comparative study among different jurisdictions".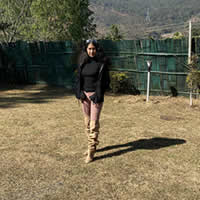 PARINAAZ SOOD
CAMPAIGN HEAD - MANAGEMENT BOARD
Parinaaz Sood is a 3rd Year BBA.LL.B. student at Army Law College, Pune. She has interned at various law firms in Delhi which include Dua Associates. She believes that justice is served to and for those who fight for the same. Her areas of interest are Corporate Law, Intellectual Property Rights, and Criminal Law. Her main aim in pursuing law is to work for animal welfare and serve justice for them. She is also a sportsperson who is a Zonal Level Swimmer and Nationals in Basketball. Her hobbies apart from the above-mentioned include - Playing Guitar, Debating, Gymming and Reading Non-Fiction. Lastly, Parinaaz truly believes in the words of Isaiah Berlin," Freedom for the wolves has often meant death to the sheep".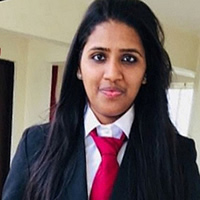 AMY RUBY PAUL
STRATEGIC HEAD - MANAGEMENT BOARD
Amy Ruby Paul is a law student (BBA. LLB) at Symbiosis Law School, Hyderabad who has interned at several NGOs including CRY (Child Rights and You). She was an active member of the Centre for Gender Sensitization at Symbiosis Law School, Hyderabad. She has written various research papers and articles and was awarded Best presenter at the National Conference on Criminal Justice System in India, organized by Geeta Institute of Law, Delhi. Also, she has participated and won prizes in several other conferences, debates, and competitions. she is an avid researcher and her prime areas of Interest include, Criminal law, Human Rights, Constitutional Law, Rights of Transgenders, Child Rights, Women's Rights, and Men's Rights. She is also exceptionally skilled in Public Speaking, Motivational Speaking, counselling, and Debating. As illuminated by her Revolutionary Shepherd, she believes in and lives her life manifesting the verse "Each of you should use whatever gift you have received to serve others, as faithful stewards of God's grace in its various forms".